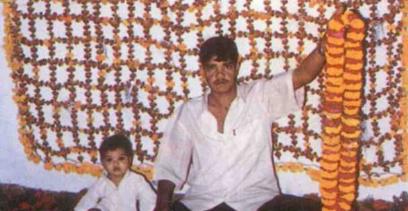 He came in contact with Lupin officials and was advised to start flower cultivation and selling work, instead of traditional crops. In the beginning he hesitated to suddenly shift the cropping pattern. But when logically explained cost-benefits of floriculture by organization experts, he got convinced and agreed to start the work. This activity was advised by Lupin officials as his village is quite near to famous religious places like Mathura and Vrindavan, where there is regular and great demand for flowers and flower garlands. Also, the agriculture land in his village is quite suited to flower cultivation.
Once he made up his mind Lupin arranged for him a loan of Rs. 10000 from SIDBI and from time to time extended him technical advice through floriculture experts. He earned net profit of Rs. 15,000 in the very first year, because the soil and water suited the flower crop. His income rose to Rs.60,000 yearly, within two years.
Getting to know about Chetram's success in just two years, many farmers in and around his village have taken up flower cultivation. Initially they were selling the flowers to buyers from Mathura, Vrindavan and Govardhan through middlemen. Lupin experts advised them to sell flowers collectively in flower mandis of these cities. Heeding to the advice, the farmers are getting better price for their produce. A part of produce they turn into malas. This, on the one hand provides work to female folks in the villages, and on the other hand gets them better price through value addition.